No Pre-orders and No Shipping
Our bakery partners are stretched to the max to get you as many fresh, delicious cakes as they can. What that means is that quantities are inconsistent and some cakes are not available every day. You can see that makes pre-orders impossible and shipping equally so. Your best bet is to come in early in-person to get the best selection of the freshest cakes of the day.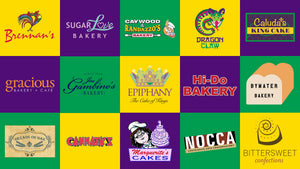 So many choices! King Cake Hub bring the best bakeries together in one place. Find your favorite or try something new!
Limited home delivery will be available through our collaboration with d'Livery. Stay tuned to our social for more info on d'Livery.
1464 S. Broad (at Zony Mash)
King Cake Hub will be back at 1464 S. Broad at the corner of S. Broad and Martin Luther King Jr Blvd. and is open every day through Lundi Gras. Hours are 8:30am-6pm everyday through Lundi Gras.
King Cake Hub's Carnival Insider
---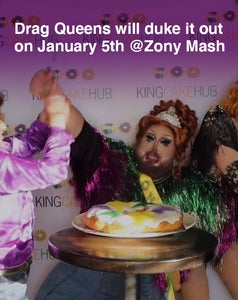 Join us at Zony Mash to ring-in the Carnival Season with music, food, beer and our second-annual King Cake Monarch Pageant! We'll get started at 9pm on Friday, January 5th (the eve...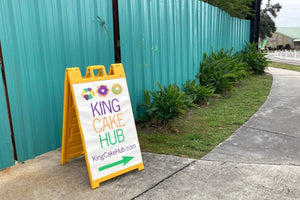 By Jeanne d'Arcy, Uptown Messenger The King Cake Hub, a Carnival pop-up, opened for its fourth season Jan. 6 with its traditional Twelfth Night kickoff party at a new location next to...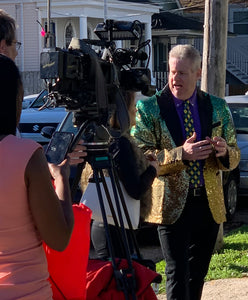 Will Samuels, the King Cake Hub co-founder, died in 2021 at the age of 52. In the true spirit of New Orleans, he and Jennifer Samuels worked to bring together...